Red-winged Blackbird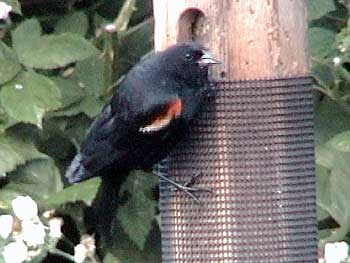 Red-winged Blackbird (Male)
Male Red-winged Blackbirds arrive in early spring to stake out their territory. Within a couple of weeks the females arrive. The females decide which male is the best choice for a mate. Once a male is chosen, he protects his group of females.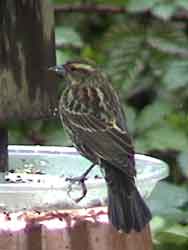 Red-winged Blackbird (Female)
Meanwhile, the females build and weave their own nests and take care of the young.